About Nicholas
Nicholas was a passionate teacher. Here is his own summary of his research interests.
---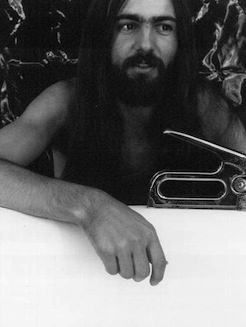 Nicholas Battye (BA, MA) is a Naqshbandhi Sufi, originally trained in Rinzai Zen. He has a BA in Religious Studies from London University and an MA in Psychoanalytic Studies from the University of Kent. After a first career as a documentary photographer, he now works as a psychotherapist in private practice. Battye has also worked as a lecturer in art and design since 1974; as a lecturer in religious studies since 1986; and as a lecturer in psychoanalytic studies since 1990.
Besides teaching the undergraduate Introduction to Islam in the Contemporary World and the graduate Introduction to Sufism at the University of Kent, he also teaches courses on Psychotherapy East and West at London University's Birkbeck College. Battye is co-author of Survival Programmes (Open University Press, UK, 1982), a nation-wide study of urban poverty, and author of "Khidr in the Opus of Jung," a contribution to Jung and the Monotheisms (Routledge, UK and USA, 1994).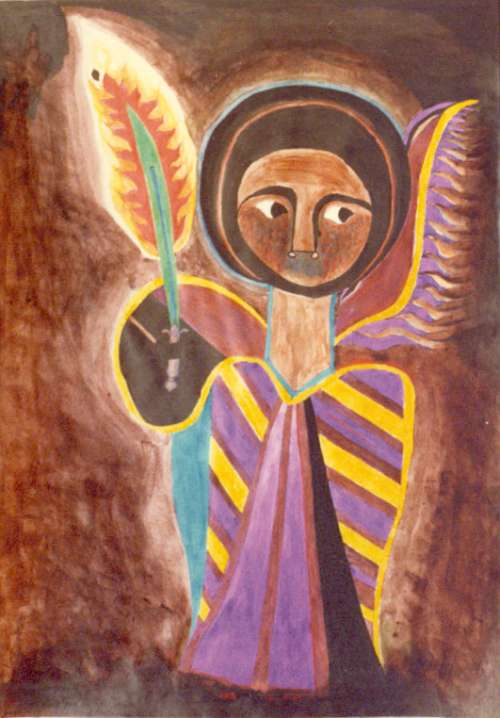 "Angel with the Flaming Sword"
by Nicholas Battye
With regard to Islam, Battye has a particular interest in North African and Central Asian Sufism; while with regard to Buddhism he has a particular interest in Chinese Hua-yen and Ch'an, as Japanese Shingon and Zen. With regard to psychoanalysis, Battye has a particular interest in the Freud/Jung dialogue, their reading in the 17th, 18th and 19th centuries, as their fictional representation in 20th and 21st century literature. Of the post-Freudians he has a particular interest in Lacan and Girard; and of the post-Jungians, Hillman and Wilber. His research interests are inter-disciplinary:
The psychoanalytic case-history, its unavowed assumptions, and its relationship to the paradigms of art and literature, religion, philosophy and semiotics, and law.
The history of psychoanalysis as related to the history of the modern mind, as disclosed through the idea of the unconscious from 1750.
The East/West dialogue, with particular interest in the influence of Islam on the development of Jung's psychology.
The history of the interplay between sexuality and spirituality under the rubric of 'romance.'
The history of the Tarot, its art and psychology, from c.1450.
---
The Healing Game Van Morrison and John Lee Hooker were favourite musicians: Nicholas loved the blues even more than he loved soul and jazz. We played their duet of "The Healing Game" at the funeral; it was the last tape on his player. Here's the original version from Van Morrison's eponymous album.